Community Partners Education Grants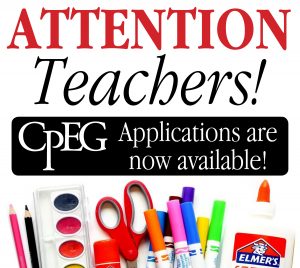 Hood Canal Communications is proud to be part of the Community Partners Education Grant program.
The mission of the Community Partners Education Grant (CPEG) is to support local educators with funds to enrich the student's learning environment.
Grants are reviewed by representatives from CPEG partner businesses- Belco Forest Products, Elma & Shelton Dental, Green Diamond Resource Company, Hood Canal Communications, Our Community Credit Union, Sierra Pacific Foundation, Simpson Door Company, and Vaughan Chopper Pumps.  They are awarded to K-12 classrooms and schools in Mason and Grays Harbor counties.
Teachers are invited to complete the application and return it by December 31, 2018.