September Employee Spotlight
Join us in recognizing two great HCC employees this month for their contributions to making HCC great!  Read what their co-workers said about them below.
Vanessa Nelson is always upbeat and helpful which creates a positive work environment. She is willing to help with a variety projects and is receptive to advice on how to complete them. Vanessa is doing a great job of managing the local channel. Most importantly she is really fun to work with and has a great sense of humor! #GnomesRule
Kyle Johnston is a huge asset to Hood Canal Communications. He is one of the best directional drilling operators around. He is very proficient in the operation of the heavy equipment and commercial vehicles HCC owns. Kyle has a great personality and is awesome to work with. Even though he works hard he keeps things fun and goofy.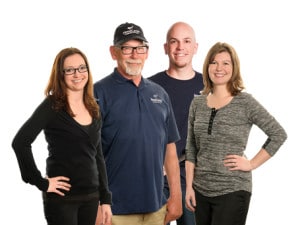 Congratulations to the following employees that are celebrating work anniversaries in September: Robert Von Stein (23 years), Patrick Nelsen (10 years), Brooke Ogg (6 years), and Vanessa Nelson (2 years).