December Employee Spotlight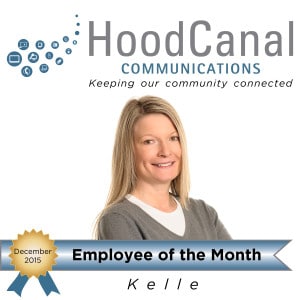 Congratulations to Kelle Oblizalo our December Employee of the Month!
Kelle is a favorite among her peers. She is friendly and has an excellent rapport with different departments. She puts herself in the other person's shoes when problem solving. Kelle works hard and tries to find solutions to anything that gets thrown her way. With respect and professionalism Kelle helps keep things running smoothly at HCC. She does it all with a smile, contributing to a fun and enjoyable work place.
In December the following employees are celebrating work anniversaries Mary Shaffer (28 years), Travis Sheetz (16 years), and Brianne Christensen (5 Years).  Happy HCC-iversary!