Cable Lineup Changes 2/4/16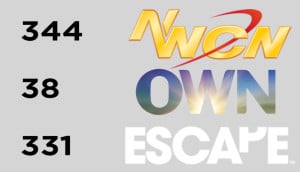 On February 4, 2016, several changes are happening to our cable lineup.  In order to meet contractual obligations with Discovery Networks, the OWN channel is moving from Preferred Cable channel 304 to Basic Cable channel 38.  As a result NWCN (Northwest Cable News) is moving from Basic Cable channel 38 to Preferred Cable channel 344.
Additionally Escape, an all-new network anchored in crime stories, is launching on channel 331. Learn more at escapetv.com.