Presidents' Day Office Closure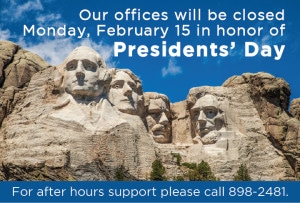 Our offices will be closed on Monday, February 15, for Presidents' Day. This American holiday was originally created to recognize President George Washington's Birthday, but is now popularly viewed as a day to celebrate all U.S. presidents.
Learn more about the history of Presidents' Day at history.com.