March 2016 Employee Spotlight
Congratulations to our March Employees of the Month Brooke Ogg and Carly Yates.
Brooke has been very busy in her new position overseeing the accounting department. She has mastered her new responsibilities all while training a new employee. There were a few emergencies recently, like insurance changes and claims, that she handled very well. She's worked a lot of extra hours on weekends to get everything accomplished. Her calm demeanor, grace, professionalism, smile, and humor make her one in a million!
Carly has been assisting our GM with many responsibilities and has streamlined the fiber to the premise process. She is always helpful and willing to take on even the most tedious tasks to help out managers and co-workers alike. Carly is very dedicated and hard-working setting a fine example for others. Her supervisor frequently says that she would be lost without her.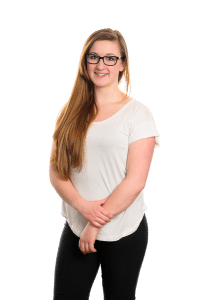 Congratulations are in order for Julia Kerkes and Mikey Marshall.  They are both celebrating one year at HCC in March.  Happy first HCC-iversaries!