December Employee Spotlights
Congrats to our December Employee of the Month Lori Heinzen! Read below why they are being recognized by their co-workers.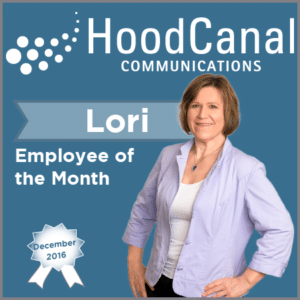 Lori is always very helpful. She's willing to drop what she's doing and help out a co-worker with whatever needs to be done. She always has a smile on her face and her pleasant attitude contributes to a positive work environment. Lori is also active in the community. She's currently organizing a Try-athalon for 2017. The goal for the event is to get various age groups and families more active and to try something new.
Congratulations to our employees celebrating work anniversaries in December.  Happy HCC-iversary to Mary Shaffer (29 yrs), Travis Sheetz ( 17 yrs), Brianne Christensen (6 yrs), and Lori Heinzen (1 yr)!