SHS Food Pantry Collection Drive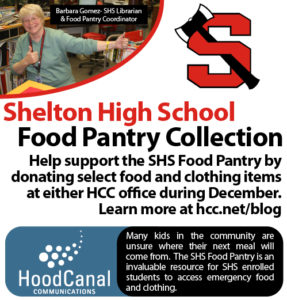 Help us support the Shelton High School Food Pantry!  Many kids  in our community are unsure where their next meal will come from.  The SHS Food Pantry and Clothing Bank is available to any Shelton High student in need of emergency assistance with no questions asked.  The pantry is located inside the SHS library and was originally started by a student as a senior project.
Following their successful campaign in November, OCCU challenged HCC to collect food donations during December.  To kick things off HCC donated two new microwaves to replace the one slow and older microwave that students were at times lining up to use.
Almost any non-perishable food item can be donated as food stuffs are sent home with students in need over the weekend.  Below is a list of single serve food items that are convenient for students to quickly prepare.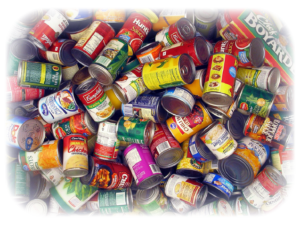 Suggested single serving food donations:
Ӣ Ravioli
Ӣ SpaghettiOs
Ӣ Healthy Choice Soups
Ӣ Health Valley Soups and Granola Bars
Ӣ Mac & Cheese
ӢTuna
Ӣ Oatmeal
Ӣ Top Ramen
Ӣ Popcorn
Ӣ Grab and Go Snacks- granola bars, crackers, fruit snacks
Ӣ Apple Sauce
Ӣ Pudding
Ӣ Juice Boxes
Ӣ Hot Chocolate Packets