July Employee Spotlight
Congratulations to our July Employee of the Month Josh Heideman!  Read below to find out why he's being recognized by his peers and which four employees are celebrating HCC-iversaries in July!
Josh goes above and beyond to assist HCC customers!   On a recent installation at a new construction home he found that the contractors had not connected the hot water lines and overlooked some other things.   Josh got their HCC service installed and their water working.   Good job Josh!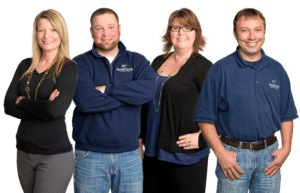 Congratulations to the following employees that are celebrating work anniversaries in July: Kelle Oblizalo (26 years), Cody May ( 3 years), Robin Redman (7 years), and Dustin Crawford (1 year).  Happy HCC-iversary!