October Employee Spotlight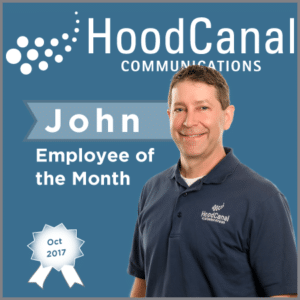 Congrats to John Oblizalo!   In October, he's celebrating 30 years at Hood Canal Communications and he's also the Employee of the Month!   Find out why he's being recognized by his peers below.
John has recently been a lifesaver for technical support.   He recently helped resolve an issue and get the customer back up and running super fast.   There were problems with the service order and the equipment serial number but John got it all squared away.   Jeannie in tech support says he never gives her a hard time and responds with a "Yes ma'am" whenever she asks for help!   Keep up the good work John!