Connect Cushman Announcement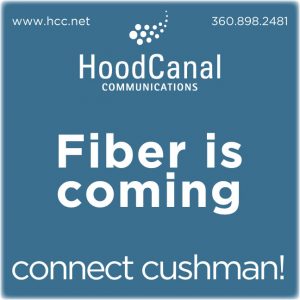 Hood Canal Communications is pleased to announce that they received a $2.3 million Community Connect Grant from the USDA's Rural Utility Service Telecommunications program.   The grant is to extend broadband service to residents and business in the upper Lake Cushman area.   The Fiber to the Home project will bring high speed internet service to homes and businesses that do not currently have access to broadband service.
See the company press release for additional information.