August Employee Spotlight
Congrats to Jasmine Holmgren our August Employee of the Month!   Continue reading below to find out why she was nominated and which four employees are celebrating HCC-iversaries in August.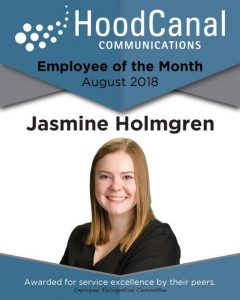 Jasmine has proven herself to be an invaluable asset to Hood Canal Communications and the customer service department in her nine months with the company.   She steps up and helps out without being asked even with tricky situations.   Her teammates appreciate her willingness to lend a helping hand.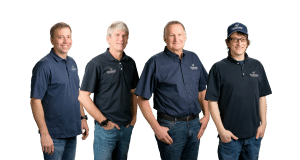 Congratulations are also in order for Mike Oblizalo (32 years), Dave Collins (28 years), Neil Jones (18 years), and Chris Hasek (4 years)!   They are celebrating work anniversaries in August.   Happy HCC-iversary!