Vice President and General Manager Mike Oblizalo to Testify in Washington, D.C. on Broadband Mapping Challenges and Solutions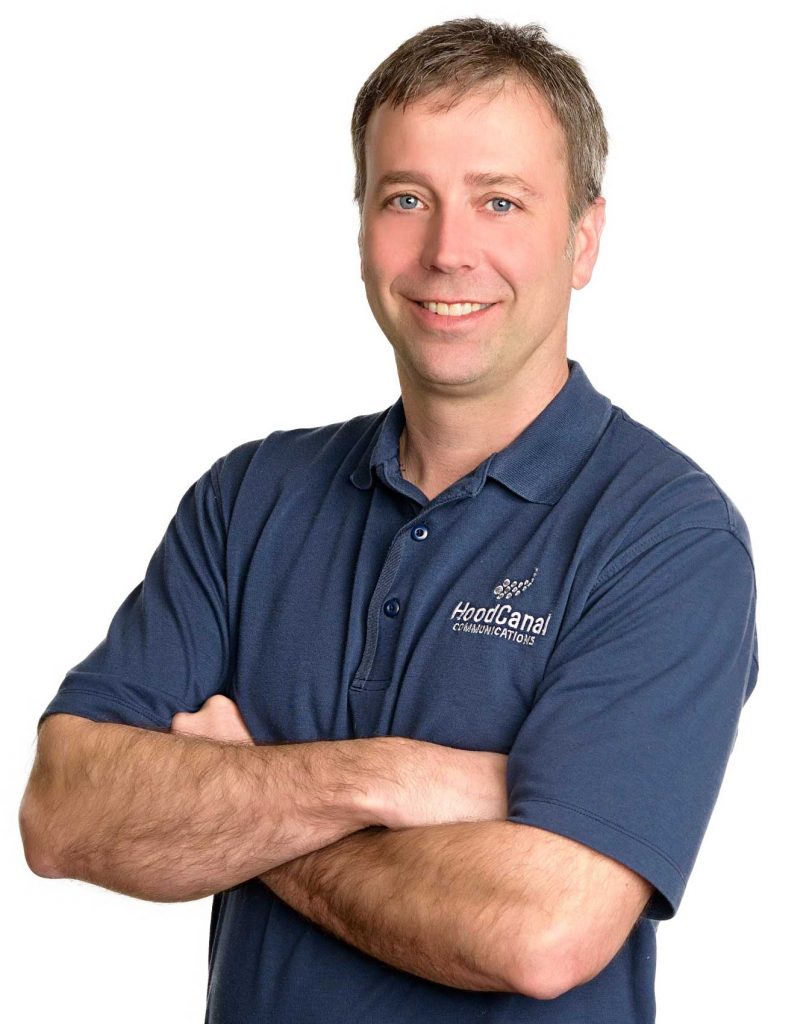 On Wednesday, April 10, 2019, at 10 a.m. the Senate Committee on Commerce, Science and Transportation will hold a hearing entitled "Broadband Mapping: Challenges and Solutions." The committee includes Senator Maria Cantwell of Washington, ranking member, and Senator Roger Wicker of Mississippi, chairman.
The hearing will discuss the state of the nation's broadband maps and evaluate ongoing efforts within the federal government and private sector to collect more accurate and granular broadband coverage data. The hearing will also discuss ways to increase coordination among federal agencies that administer broadband deployment programs to ensure that resources are targeted to unserved areas.
Mike Oblizalo, Vice President and General Manager of Hood Canal Communications (HCC), has been personally invited to testify on behalf of the private sector's efforts to increase broadband access to underserved areas.
"It's an honor to be invited to testify by Ranking Member Maria Cantwell and Narda Jones on this issue," says Oblizalo. "I'm eager to discuss the challenges we face as a private, rural broadband provider and how we have found solutions through our leadership of valuable community partnerships."
HCC has a long history of grant-assisted development in Mason County. In 1978, then-named Hood Canal Telephone Co. Inc. (HCTC), received its first Rural Utilities Service (RUS) Telecommunications Infrastructure Loan for $932,000 to modernize its facilities and build a plant headquarters.
In 1990, HCTC received its second Telecommunications Infrastructure Loan for $1.2 million to continue plant development. Following that, it received their first Community Connect Grant for $865,000 to provide Fiber-To-The-Home (FTTH) services, as well as a computer lab for the Squaxin Island Tribal Community in 2002.
HCTC received its first Farm Bill Broadband Loan in 2004 for $1.7 million to expand the broadband service area in Mason County. This expansion included the Skokomish and Squaxin Island Tribal Communities. The project brought broadband connectivity through cable modems over a Hybrid Fiber-Coaxial (HFC) network to an additional 51.8 miles of Mason County, which in particular benefitted rural, home-based business operations.
In order to upgrade its central office equipment and plant facilities""including a new Softswitch""HCTC received another RUS loan in 2007 for $681,000. As the company expanded its services, it changed its name from Hood Canal Telephone Company to Hood Canal Communications to better reflect its variety of products and services.
In 2010, RUS, through the Recovery Act's Broadband Initiative Program (BIP) awarded HCC $2.7 million in grant funding to extend broadband services to residents and businesses in rural Mason County. HCC provided $900,000 in matching funds to this project. The project benefitted approximately 1,600 people, 35 businesses, and 5 community institutions. In addition to the job creation, this project helped drive economic development in Mason County for decades to come.
In 2017, The United States Department of Agriculture (USDA), through RUS, awarded HCC a Community Connect Grant of $2.3 million. The grant is currently allowing HCC to extend gigabit broadband services to residents and businesses in the Lake Cushman area. HCC is contributing approximately $352,000 in matching funds to this project, bringing the total investment to $2.7 million. The Gigabit Passive Optical Network (GPON) will serve the current and future needs of the area providing high speed internet, video and phone service. Having the availability of high-speed internet service will also greatly enhance the capabilities of state and local emergency responders in the area.