June Employee Spotlight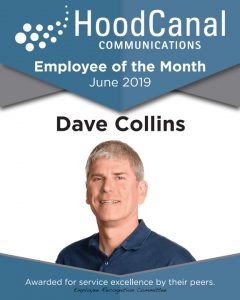 Congratulations to Dave Collins, our June Employee of the Month!
Any time someone around the office needs help, Dave will stop whatever he's doing to take the time to help find a solution. Last month, because of heavy winds and rain, a tree fell on HCC supply lines, causing some customers to lose service. Dave was quick to respond, troubleshooting late and returning early the next morning with technician Dan Dahl to clear debris and install a new line. Thanks for all you do, Dave!