July Employee Spotlight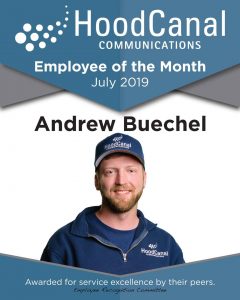 Congratulations to Andrew Buechel, our July Employee of the Month!
Andrew is a great addition to our Connect Cushman team. He has been hard at work managing new buried service requests at Lake Cushman, keeping our crew on schedule and making new customers happy. He's always willing to lend a hand whenever projects need extra support and our general manager can always rely on him to get things done right. Thanks for all you do, Andrew!