HCC Increases High-Speed Internet Connection
–
Initiative marks major improvement to Mason County's Internet infrastructure
–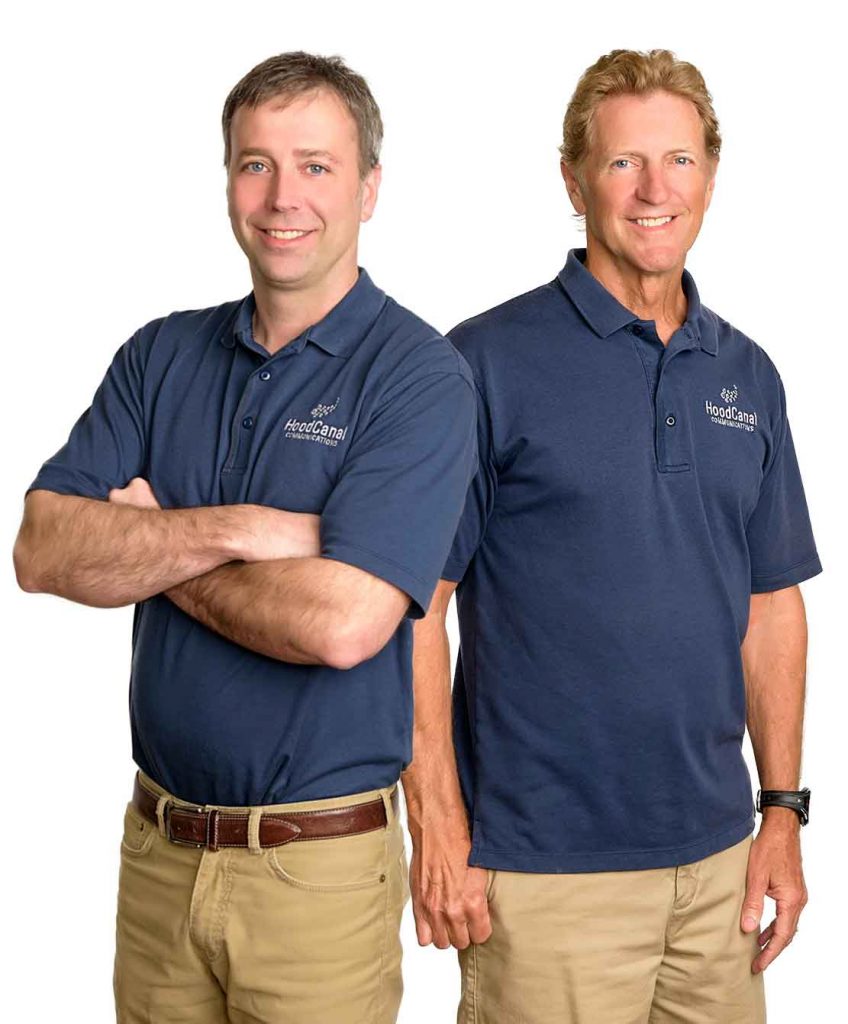 HCC announced today that it has completed a yearlong project to upgrade its network facilities by adding two geographically diverse fiber-optic cable connections, each capable of providing 100 gigabits per second (Gbps) of throughput to the public Internet. Hood Canal's network upgrade marks the largest connections to be deployed in Mason County, giving the company the fastest "backbone" Internet connection currently available in the area.
The company's backbone infrastructure upgrade compliments HCC's ongoing Connect Cushman grant announced in late 2017, when Hood Canal Communications received $2.3 million from the U.S. Department of Agriculture's Rural Utilities Service Community Connect Grant program to build a broadband network serving Lake Cushman. The utility provider contributed another $352,000 for the project.
"We're thrilled to announce this level of connectivity to Mason County," said HCC's vice president and general manager Mike Oblizalo. "This vital infrastructure is a major step forward for rural broadband and connecting our community with the rest of the world."
Unlike the high-speed Internet connections in customers' homes, so-called "backbone" connections are used to connect a local Internet service provider's network facility to the rest of the world. This backbone connection allows customers to access websites and other online resources anywhere in the world. Hood Canal Communications first looked at increasing the speed of their backbone connections over a year ago, with an eye on future growth in their existing customer base and a desire to create the infrastructure needed to support further economic growth in the area. Working in collaboration with engineers at their "upstream" network provider, Wave Broadband, the company undertook to design and construct two new fiber optic connections with physically diverse paths, connecting their network facilities in Union, Washington to Port Orchard and Tukwila, Washington, respectively.
The new high-speed internet connections will support Hood Canal's existing 5,500+ broadband subscribers with improved network performance and reliability, while also positioning rural Mason County as an attractive destination for commercial growth and new business development. The increased connection speed gives Hood Canal Communications the opportunity to expand their network's "co-hosting" facilities, with enough bandwidth to power remote servers for any high-tech companies that might consider establishing a corporate foothold in the area.
"Living in a rural area can provide you with some amazing opportunities: lower cost of living, space, peace and quiet, lower stress, lower crime, and generally a more active lifestyle. However, economic stability and growth today requires a few basic needs and one high-speed connection truly a necessity, not a luxury," said Jennifer Baria, executive director of the Economic Development Council of Mason County. "Giving our rural communities broadband access and developing greater capacity helps ensure that we can connect worldwide, utilize educational opportunities that enable us to find future entrepreneurial success, and succeed in the online economy. Access to broadband rises opportunities and unemployment falls. The EDC is in full support of capacity development of this vital piece of infrastructure!"